Main content starts here, tab to start navigating
High Quality Hand Sanitizer
At New Holland Brewing Company, we are on a mission to enhance the quality of people's lives. As we thought about what that meant during this time of need, one of the clearest ways for us to take action was to begin producing alcohol antiseptic hand sanitizer.
Order Online
We are now shipping both 8-oz and 1-gallon bottles directly to your front door! Click below to place your order.
Store Pickup
Both 8-oz and 1-gallon bottles are available on a first-come, first-served basis at our two retail stores. Inventory will be replenished daily. Please do not call ahead or try to reserve any.
HOLLAND
66 E. 8th St. Holland MI 49423
GRAND RAPIDS
417 Bridge St NW, Grand Rapids, MI 49504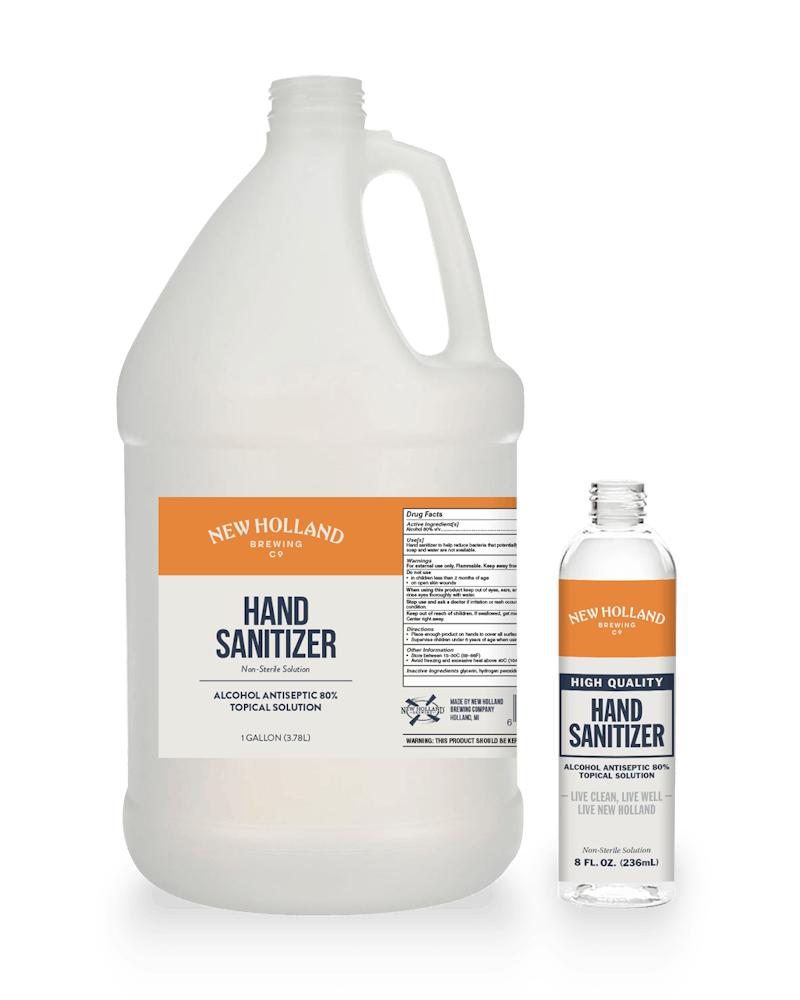 Bulk Inquiries
If you are looking to purchase more than 32 cases of 1-gallon bottles or 75 cases of 8oz bottles, please complete the form below.