HOW WE ARE REOPENING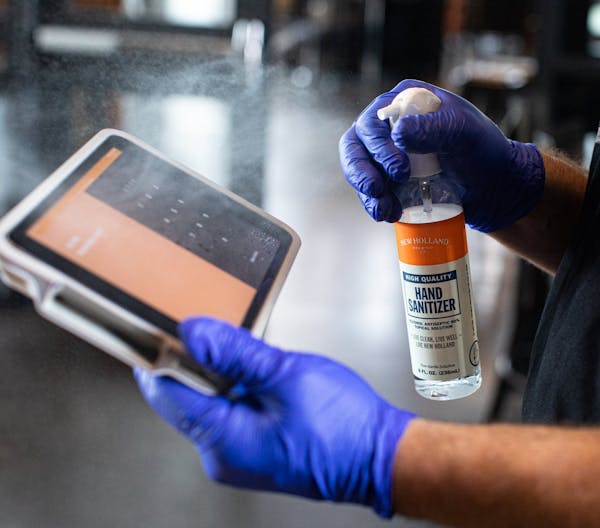 Here at New Holland, we have been working hard to develop the best plan to safely reopen our doors by implementing many new protocols and operating procedures to help keep you and our team members safe. In order for us to fully prepare for this, we will be closed tomorrow.⁠
HOW WE ARE REOPENING⁠
We will be following the CDC's recommended guidelines to keep our employees and customers safe. In addition, we are taking the following precautions:⁠
Team members will be wearing face coverings at all times. ⁠
Tables are spaced at a minimum of 6' apart.⁠
There will be no bar rail service.⁠
Team members will complete a health questionnaire and temperature checks before every shift.⁠
Rigorous sanitization protocols for common areas that are being followed every 30 minutes.⁠
There will be no condiments, menus, or other items left on tables.⁠
Condiments will be either single-use packets or portioned in disposable cups.⁠
Menus will be accessed via a QR code; disposable menus will be available for those without a smartphone.⁠
Hand sanitizer will be available in multiple locations.⁠
Guests that are waiting for their table will be asked to wait in their vehicles or outside.⁠
There will be no events such as trivia, boot/stein night, etc... in order to maintain safe social distancing.⁠
Dining groups are limited to 10 or less.⁠
Plexiglass is installed at all interior host and cash register areas.⁠
Entry and exit doorways will be used for single-direction flow to eliminate bottlenecks.⁠
Online ordering and curbside delivery services are still available for those who choose to refrain from dining in at this time.⁠
⁠We encourage our customers to wear masks or facial coverings, wash/sanitize your hands before entering our building, and — most importantly — stay at home if you are feeling sick.⁠
If you have any questions, please feel free to contact us via messenger. ⁠
We look forward to seeing you!