Main content starts here, tab to start navigating
Our Culture
New Holland Brewing Co. has been creating savored moments since 1997. And behind every sip of our award-winning beer and spirits is a team passionate about success, a culture where people truly care, and a place to have fun and create savored moments for the world.
We're on a mission to enhance the quality of people's lives. And that's not just for our customers; it's for our team members too. We were named a Best & Brightest Company to Work For in West Michigan (and the Nation!) for three straight years.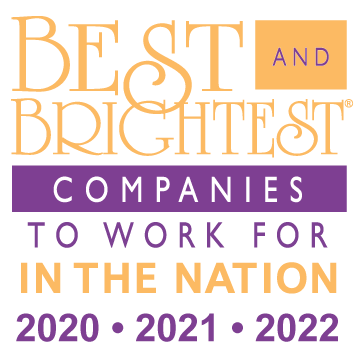 Our Values
Behind every sip at New Holland Brewing Co. is our values: We BELIEVE, We ENGAGE, We OWN, We LEAD, We ACT WITH INTEGRITY, and We CARE.
These values make us who we are at New Holland Brewing Co. and they guide our actions and decisions. Here are a few examples of how our values are part of everything (yes, everything!) we do:
We use our values as part of our interview process. We want to hire people who value what we value. So, if those values sound like you, we want you to apply.
Our leaders live the values in their everyday interactions with team members. It's part of the way we talk, the way we lead, and the way we measure success.
Giving Back
At New Holland, we CARE about the communities we serve. Here's how:
Our brewpubs and tasting rooms make monthly donations to community organizations selected by team members through our Community Taps program.
Our Giving Committee donated over $100,000 in 2022 to non-profits in the communities we serve.
We organize volunteer opportunities for team members. This summer, we cleaned up community parks in Holland and Grand Rapids. For the holidays, we held a toy drive for refugees and foster kids.
Benefits & Perks
What makes working at New Holland so awesome? Check out our great list of perks and benefits.
Comprehensive benefits package (health, telehealth, vision, dental, long-term/short-term disability, and accident coverage available on your first day for full-time Team Members)
Food & beverage discounts at the brewpubs
Team Member First – as a team member, you can get try new products before they launch to the public!
Milestone celebrations and perks
401(k) plan within one month of hire
Employer-paid team member assistance program
Competitive Time-Away-From Work programs (Sick, vacation, parental, and wellness depending on eligibility)
Exclusive discounts from Wild Health and Learning Care Group.
Open Positions
Below is a list of open positions at New Holland Brewing Co. Don't see the job you are looking for? You can submit a resume for future consideration by clicking here.