Introducing Aquanaut, Our First-Ever Non-Alcoholic Carbonated Hop Water!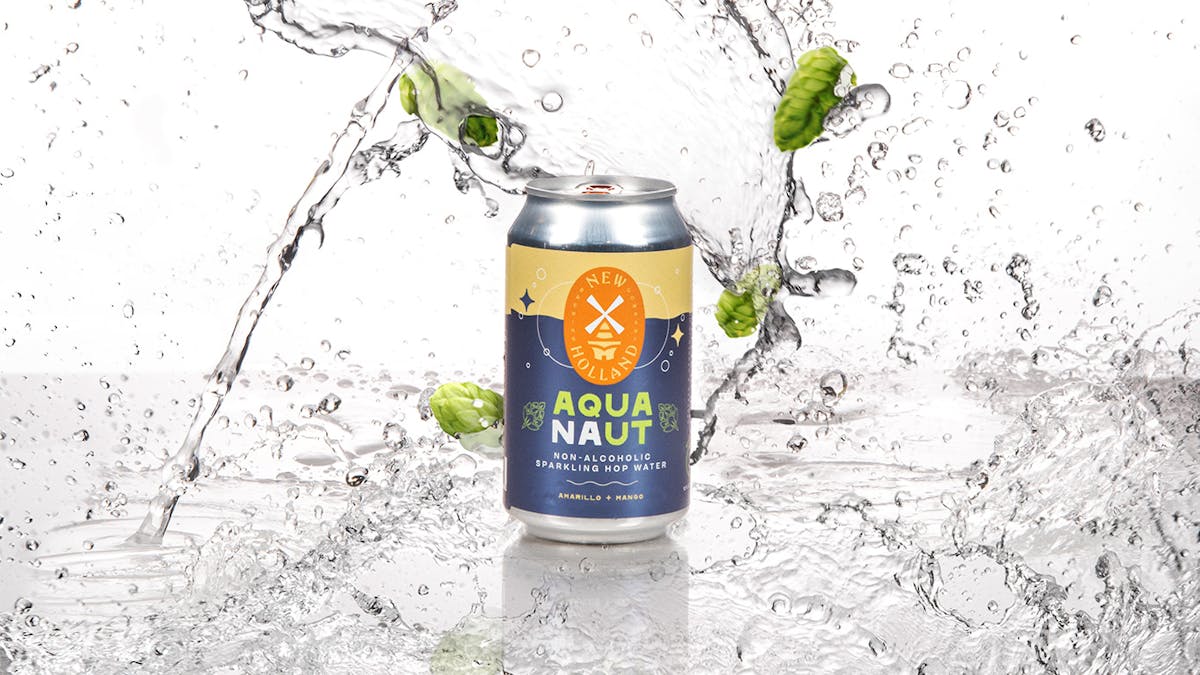 Aquanaut has landed…or surfaced (depending on how you look at it)! Always driven to explore and discover new worlds, our first venture into the non-alcoholic craft beverage territory is here. We took sparkling water and infused it with what beer drinkers love most – hops – and a splash of mango to provide a crisp, flavorful, and refreshing non-alcoholic experience. This is a drink that challenges the boundaries of what we have known and where we have been. You can drink it anywhere and on any occasion! Aquanaut provides you with the hoppy experience you crave without the buzz.
Wondering where you can get some? Aquanaut can be shipped directly to your door and purchased through our online store. This product is only available for purchase online or at our brewpub and tasting room locations.
Our non-alcoholic carbonated hop water is available in 6-pack, 12-pack, and 24-pack options. The 24-pack option is available for a monthly subscription that offers $5 off when you sign up. We currently cannot ship to the following states: Connecticut, Delaware, Louisiana Massachusetts, New Hampshire, and Rhode Island.
Get yours now: https://bit.ly/3Xb6aPH